21_06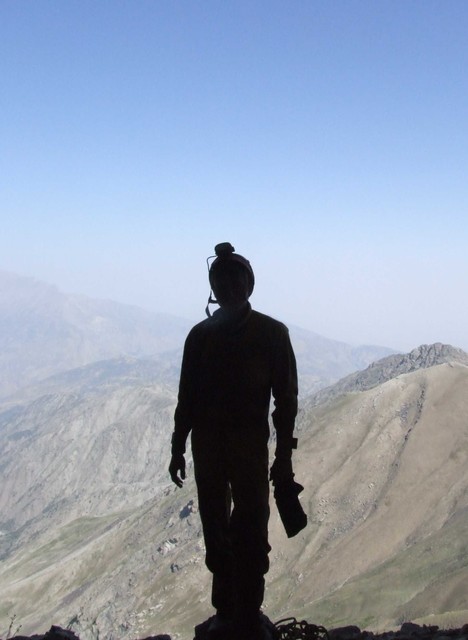 ---
Пьянков Андрей, Россия, Пермь
Speleologas / Спелеолог / Caver
Aprašymas:
Speleologas priešais urvą Festivalnaja apylinkių fone.
Urvas Festivalnaja (Festivalio urvas), Uzbekistanas, Chodža Gur-Gur-Ata masyvas. Urvo Festivalnaja įėjimas yra 3560 m aukštyje virš jūros lygio ir yra vienas aukščiausių urvų įėjimų pasaulyje.
Описание:
Спелеолог напротив пещеры Фестивальной на фоне окрестностей. Пещера Фестивальная, Узбекистан, массив Ходжа Гур-Гур-Ата. Высота входа в п. Фестивальная +3560 м над уровнем моря. Это одна из самых высокогорных пещер в мире.
Description:
A caver in front of the cave Festivalnaya with the surroundings at the back.
The cave Festivalnaya (The Festival cave), Uzbekistan, the massif of Hodja Gur-Gur-Ata. The entrance of the cave Festivalnaya is located at 3560 m above sea level and is one of the highest cave entrances in the world.
Recent comments
(view all 6 comments)
AgJWmQSGkJP
Posted by Carlie (guest) on 2011 12 02 10:02
а портрет где??
Posted by Guest on 2011 02 16 17:52
По-моему, отстой...И не портрет ни хрена...
Posted by Guest on 2011 01 26 21:44