29_13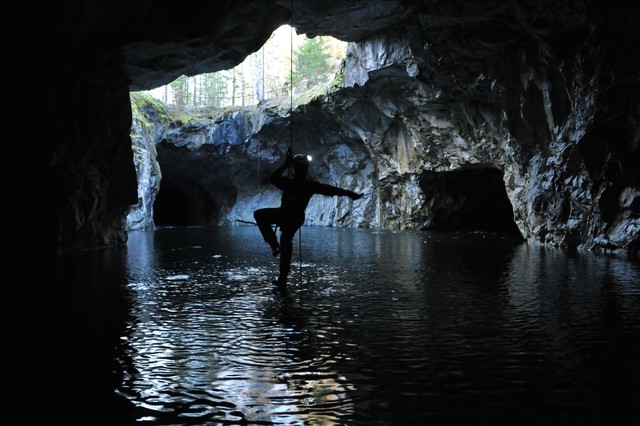 ---
Антон Юшко, Россия / Anton Yushko, Russia

Šokis virš vandens / Танцы над водой / Dancing on water

Ledo įgriuva (Kalnų karaliaus salė), Kalnų parkas "Ruskeala", Sortavalskio rajonas, Karelija, Rusija.
Ледяной провал (Зал Горного Короля) под территорией Горного парка «Рускеала», Сортавальский район, Республика Карелия, Россия.
Ice subsidence (Hall of the Mountain King) under the territory of Mountain Park "Ruskeala", Sortavala region, Republic of Karelia, Russia.

Снимок сделан в осенней экспедиции Комиссии спелеологии и карстоведения Русского географического общества «Подземная Карелия - 2012» в рамках проекта «Красный мамонт».

Подземные пространства Горного парка «Рускеала» - идеальное место для тренировки спелеологов. В кадре – Олег Минников (Спелеосекция Горного института).
Recent comments
(view all 4 comments)
Best Nike LunarGlide 4
Posted by http://www.dejan-lapanja.com/nikefreerunning-coupon.asp?officialnikefreerunning=best-nike-lunarglide-4-c-87.html (guest) on 2014 07 07 18:03
moncler outlet
moncler outlet shop 29_13
Posted by http://www.moncler-and-outlet.com/ (guest) on 2013 11 23 05:17