35_04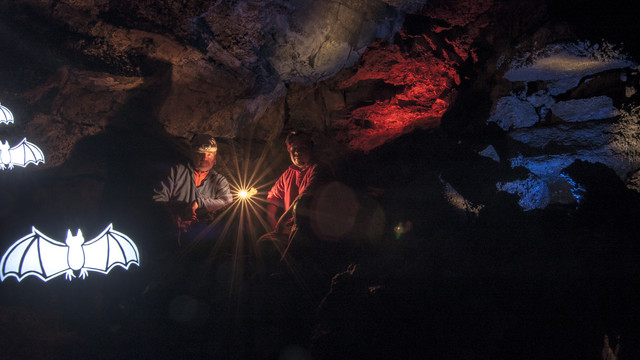 ---
Chip MacAlpine, USA

Šikšnosparniai! / Летучие мыши! / Bats!

Lake Cave, Mount St. Helens, Washington, USA.
This particular cave is not inhabited by bats, although with a stencil cut out and a camera flash they were added to the photo. The technique still needs some work. After the flash was fired the camera lens was covered and the colored light sources were added while we could move around. We posed and the lens was uncovered for an additional two minutes. The camera aperture was changed to f/14 for the bat as the flash power was as low as possible, this resulted in the rest of the shot being really dark with only the two minutes.
Recent comments
fake gucci rush
Posted by http://generalinfomatics.com/css/replica-gucci-waist-belt-bag.html (guest) on 2013 11 22 10:07